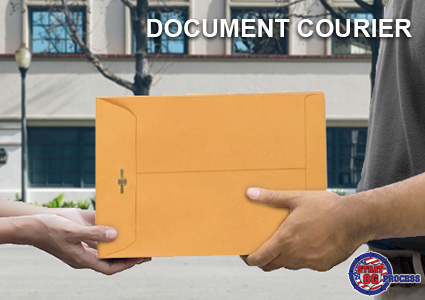 Looking for a local document courier service with experience and reasonable rates? STRAT8G Process can do it all!
When delivering or retrieving important legal documents is time-sensitive, you can't take chances.
Have an important or legal document that needs to be picked up, delivered, or filed? STRAT8G Process is fast, efficient, and affordable!
Local: (205) 517-8226 | TF: (800) 530-6184
As a key part of our process services, picking up confidential or legal documents and filing them appropriately is second nature to us.
All documents that our office handles are scanned and securely uploaded into our online system for easy access. Based in the Birmingham area, we serve all of Alabama and the entire United States. Same-day requests are available at most courts across the nation!
Alabama Legal Document Courier
Having a deep understanding of the court and legal systems plays a huge role in delivering results. As such, our ability to quickly and efficiently retrieve and file documents is hard to beat. Furthermore, we have earned the trust and referrals from clients here in Alabama and Nationwide. Some of the legal document courier services we provide are:
Court Subpoenas
Confidential Document Retrieval
Legal & Court Paperwork
Document Retrieval & Scanning
Local & Federal Court Filings
Title & Deed Registrations
Legal Evidence Transport
Bankruptcy & Mortgage Paperwork
And Much More…
In many cases, our pick-up and deliveries are a direct result of a record search or skip tracing.
STRAT8G Process is one of the most recommended document courier services in Alabama. Having more than a decade of experience, it's our dedication to producing results that we take pride in. Because of this, it clearly separates us from other document retrieval and filing companies. We're fast, dependable, and professional. Our competitive rates convert first-time customers into long-time clients. For some of our clients, a one-time delivery isn't enough. For those customers, we provide daily, weekly, and monthly document pickup and delivery. From a simple one and done to a regular stop, our affordable couriers can make it happen.
Same Day Legal Couriers
It goes without saying that paying for results is only as valuable as the results delivered. With our dependable same-day delivery service, we ensure that sensitive documents or packages get to the intended recipient that day. We offer two levels of same-day service, Typical (business hours) and Rush (1 – 2 hours). Whichever one accommodates your needs, we have the expertise to deliver the results. You won't be disappointed with our friendly and professional staff of couriers. As always, proof of delivery is provided to our clients.
We are a full-service legal document courier serving Alabama and the entire United States.